Call EH&S at (805) 893-3194 (24 hr phone line) for assistance. If medical attention is required also call 911 (9-911 from campus phone).
State that assistance is needed from EH&S Radiation Safety related to a radiation emergency.
State your name, phone number, location of the radiation emergency and the nature of the emergency (personnel contamination, area contamination, etc.).
Personnel Decontamination*
If a person has been contaminated with radioactive material:
Immediately remove all contaminated items of clothing. Place contaminated items in a bag.
Wash contaminated skin with cold water and a mild soap.
Containing the Spill/Room Evacuation*
Notify people in the immediate area that a spill has occurred.
Confine/isolate the spill with absorbent paper or another suitable material.
If deemed appropriate, or if directed by EH&S, evacuate all people from the immediate area of the spill to a nearby location where they can be surveyed for contamination.
Close all doors to the contaminated room and post signs indicating the hazardous condition.
Limit the movement of contaminated people to reduce the spread of contamination.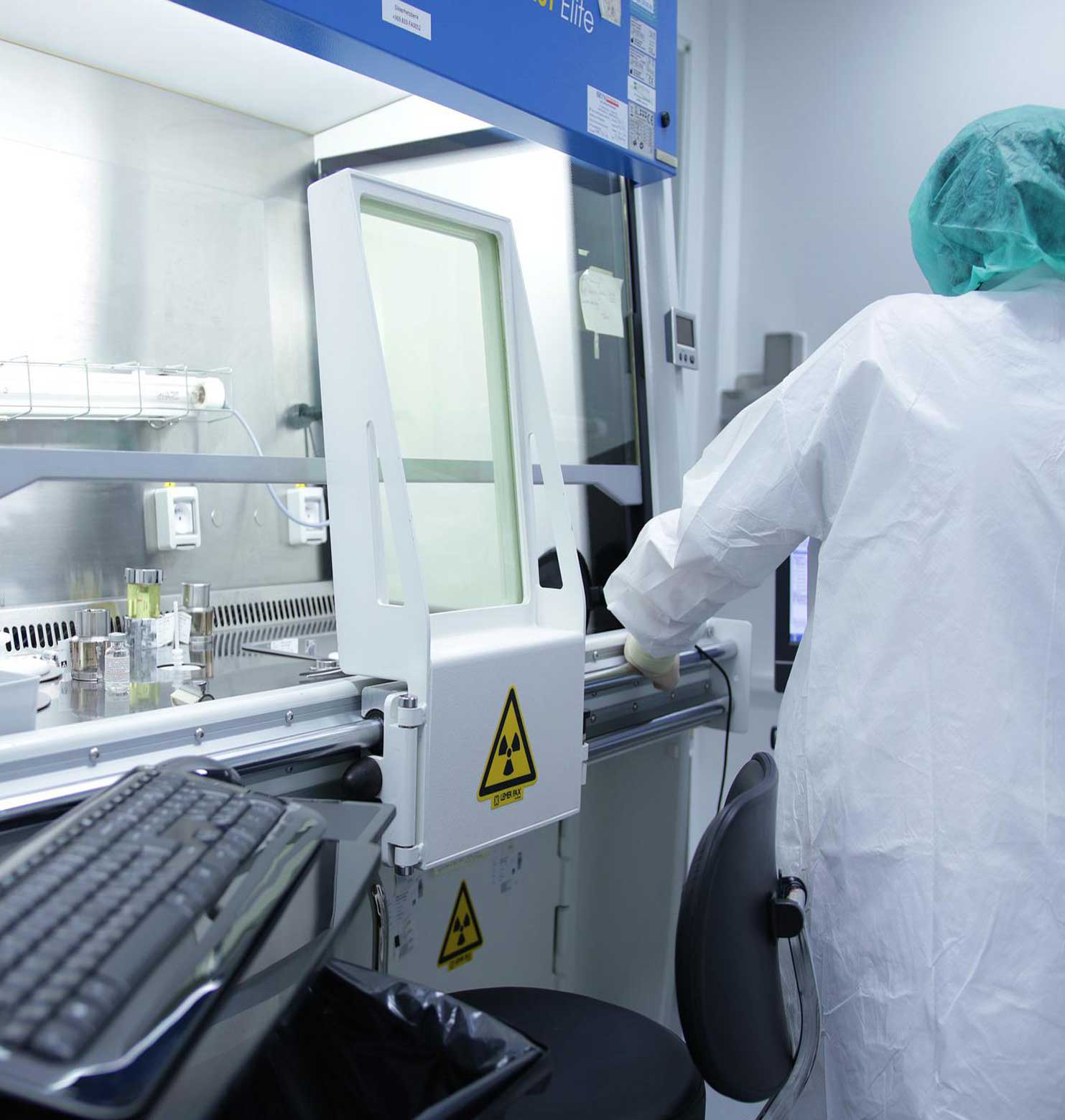 * Decontamination of personnel and areas must be performed by people who are properly trained and who are wearing appropriate protective clothing. This includes disposable gloves, a lab coat, long pants and fully enclosed shoes (e.g., no shorts or sandals). Persons performing decontamination need to have radiation-monitoring equipment appropriate for the radiation emitted by the radionuclide involved in the spill.